RECENT TOPICS
Covid-19


New Zealand - "Travel Local"


Milepost


Car Museums


Aviation Museums


Art and Specialty Museums


Science Museums


History Museums


The Wild Wild West


National Parks of the US


Railroad Museums


National Monuments and Memorials


Landmarks


Mt. St. Helens - 40 Years Ago
Wine Country


Cities of North America


---
© The Affordable Travel Club
All Rights Reserved
Science Museums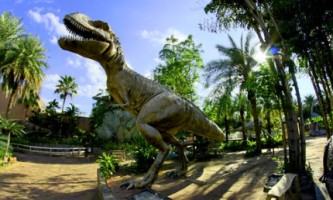 There is just something amazing about a science museum. Here you can see things that you may not see anywhere else, or see how things work that you take for granted in your everyday life. While most science museums are geared primarily towards children, there is that curious child in every adult that wants to learn why and how.
Museum of Science - Boston - Imagine a child standing still, watching a precisely tuned contraption in perpetual motion. The giant Rube Goldberg machine stocked with colorful pool balls is a centerpiece of this renowned museum in west Boston. It has a great wing dedicated to the science of engineering, engaging visitors in the problem-solving activities key to innovation. At the Museum of Science, Boston, kids can learn about natural history, physical science, and technology through fun, hands-on activities. Designed for early learners (under age eight), the Discovery Center is perfect for families. Other must-sees include The Light House exhibit, where visitors can explore the science behind light and colors, the planetarium, and the Butterfly Garden. There's also an entire wing dedicated to the science of engineering, IMAX and 4-D educational films, live presentations, and summer courses for the mini Einsteins. Plus, adults can have their fun, too, on the Thrill Ride 360, a 3-D simulator.
Exploratorium - San Francisco - "the museum of science, art, and human perception." Check ahead on reservations for the famous "Tactile Dome," an all-dark exhibit in which visitors must "see" with the sense of touch (it's busiest in summer months). Make time for the MIND exhibits - exploring the cognitive sciences of emotion, perception, learning, and communication - and a stop at the toilet-bowl drinking fountain. At the Exploratorium, both kids and adults can get their hands on hundreds of interactive exhibits, with six different 'areas of exploration' - such as Tinkering, where visitors can explore creativity and think with their hands, and Seeing and Listening, experiments featuring light, vision, sound, and hearing. There's also artwork geared towards inspiring curiosity, live performances, and special events (think After Dark and Saturday Cinema). Don't miss the Tactile Dome, an interactive excursion through total darkness.
Science Museum of Minnesota - St. Paul - innovative museum built into bluffs overlooking the Mississippi River. The river flows just outside its windows and past ten acres of outdoor exhibits and programming space. Family favorites: nine holes of mini golf exploring changing landscapes, a Dinosaurs and Fossils Gallery (with a Diplodocus skeleton discovered by high school students), and hands-on activities in the Experiments Gallery.
Discovery Place - Charlotte NC - Rat basketball is one of the most popular activities at this fun science museum - including great information on the brain science involved in learning new skills. A satellite facility for very young children is located in nearby Huntersville, North Carolina.
Museum of Science and Industry - Chicago IL - This famous museum's mission is to inspire the inventive genius in everyone. Check out the six-foot floating globe programmed with constantly changing images of Earth's actual weather patterns, ocean currents, and geological forces at work. The "Networld" exhibit allows you to create a digital image of yourself and explore the inner workings of the Internet. One of the largest museums in the world at 400,000 square feet, it is where imagination and creativity meet scientific curiosity. Encompassing an array of kid-friendly, hands-on exhibits it gives visitors a look into the scientific and industrial - such as the physics behind tornados and avalanches and naturally occurring mathematical patterns. Check out the famous floating globe, programmed to continuously change with images of the Earth's ocean currents, weather patterns, and geological forces.
Center of Science and Industry - Columbus OH - The Center of Science and Industry, or COSI, is a science center for the hands-on learner. Here, visitors of all ages can engage in fun, interactive exhibits that teach about things like energy, space, and technology, or they can head to the planetarium for all there is to know about our solar system. There's also a giant screen theater, working labs, live science shows, space simulators, a Big Science Park with larger-than-life activities, and Adventure - a special exhibit that takes visitors into a mysterious world of an ancient time.
California Science Center - Los Angeles CA - The fact that admission is free (for permanent exhibits) at the California Science Center isn't why this museum rises above the rest. With special exhibits, including The Science Behind Pixar Exhibition, and interactive exhibits for learning about the Earth's ecosystems, air and space, inventions, and the World of Life - the life processes of people, plants and animals - this kid and adult friendly museum is where learning becomes fun. The Science Center also hosts programs such as Science Saturdays and camps, an IMAX theater and free shows, and demos. Don't miss the newest addition, The Endeavour, a US space shuttle now on display.
Museum of Science and History - Fort Worth TX - From a replica of a dinosaur dig site to displays on the importance of the cattle industry, this Texas museum hosts a range of hands-on educational exhibits related to science and energy. Really five museums combined under one large roof, highlights here include the Fort Worth Children's Museum, a place for kids under eight to get excited about the world, and an on-site planetarium and IMAX theater.
The Franklin Institute - Philadelphia PA - Save a whole day to explore this renowned museum. For young children, the KidScience exhibit is an especially memorable experience - an introduction to the basic elements of science through storytelling, fictional characters, and compelling superhero tableau. Sir Isaac's Loft combines art and physics with irresistible hands-on experimentation.
Tech Museum of Innovation - San Jose CA - Be a Silicon Valley inventor for a day at this museum. Check out the Virtual Test Zone, where real-life science is illustrated using virtual world technology. Get inside the mind of a painter, or explore a stage that shows how digital music works. Changing exhibits are created by leaders and innovators in digital imagery.
Pacific Science Center - Seattle WA - an independent, non-profit science center with a mission to ignite curiosity and fuel a passion for discovery, experimentation, and critical thinking. Pacific Science Center serves more than 1 million people each year at its campus adjacent to Seattle Center.
OMSI, or the Oregon Museum of Science and Industry, is located in Downtown Portland on the Willamette River. Here you can tour a real submarine, take a tour of outer space in the planetarium, or catch a ride on a flight simulator. Fun for kids of all ages. - suggested by J Martenson - NV. - suggested by J Martenson - NV.
---
powered by yesware - copyright The Affordable Travel Club - All Rights Reserved