Car Museums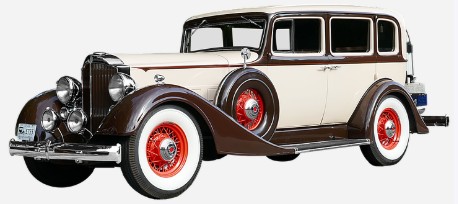 Many of our members have antique or classic cars listed as an interest. Since we are not currently traveling due to the restrictions, we have compiled a list of several car museums which have posted videos. By clicking the links below, you can take a virtual tour of these museums and see what kinds of cars these collections have.
LeMay - America's Car Museum - Tacoma WA - Just south of downtown adjacent to the Tacoma Dome is this museum with over 300 vintage automobiles - mostly from the collection of Harold LeMay. Take this virtual tour and see how many of these cars you can name.
Dream Car Museum - Evansville IN - Not just cars, but a wide assortment of motorcycles, gas pumps, bicycles and other roadside attractions celebrating the American road trip experience.
Petersen Automotive Museum - Los Angeles CA - Cars from movies, TV shows and just some Classic Cars. This might just be the premiere automotive museum in the U.S. It's probably the only place in the world where you can see both a Toyota 2000GT and the Ferrari 308 from Magnum PI under the same roof. If you're in Los Angeles, there's no reason not to visit the Petersen.
Canepa Motorsports Museum - Scotts Valley, CA - Sports cars and Race cars
Gilmore Car Museum - Hickory Corners MI -15 miles northwest of Kalamazoo - a huge and very well funded collection of antique and vintage automobiles.
Henry Ford Museum - Detroit MI - Not just Fords, but a large collection of all types of cars, including several presidential limousines. Its Driving America exhibit charts the relationship between cars and the American people, and how it has evolved over time. Race cars are celebrated too, with some of Henry Ford's earliest racers on display.
Auburn/Cord/Duesenberg Museum - Auburn IN - Cars from the Golden Age of American automobile manufacturing in the upper Midwest.
National Automobile Museum - Reno NV - The National Automobile Museum has the only genuine Dymaxion car in existence. That's worth the trip in and of itself, but its collection features countless other priceless cars, including the winner of the 1908 New York to Paris auto race and the 1949 Mercury driven by James Dean in Rebel Without a Cause.
The Revs Institute - Naples FL - The Collier Collection at the Revs Institute is one of the finest assemblies of classic race cars in the US. Its Porsche collection is especially great, if you're a fan of the automaker's 1960s and 1970s sports cars.
Antique Automobile Club of America Museum - Hershey PA - The museum claims to have the most extensive Tucker collection in the world. It has three of the 51 Tucker 48s built, a number of engines and rolling chassis on display. That alone makes this museum worth a visit, but its extensive collection of Pre-War cars sweetens the deal.
National Corvette Museum - Bowling Green KY - The National Corvette Museum might be most well-known for a giant sinkhole that opened up in the museum floor in February 2014, taking eight 'Vettes with it. That's unfortunate because it has the best collection of Corvettes in the world. Some of the cars destroyed, like the millionth Corvette made, have since been restored.
Indianapolis Motor Speedway Museum - Indianapolis IN - home of the Indy 500 - is hallowed ground for motorsports enthusiasts. The Indy Hall of Fame Museum, which is at the track, is well worth a trip, thanks to its incredible collection of historic race cars. You'll see some of the 1960s Lotuses Jim Clark drove in the race, along with all four cars AJ Foyt raced to Indy 500 victory.
Lane Motor Museum - Nashville TN - If you like strange cars, the Lane Motor Museum is for you. Its collection features the Helicron, a car with a giant wood propeller, the 1951 Hoffman, arguably the worst car ever made, along with Tatras, Borgwards and a host of automotive weirdness. Jeff Lane, the founder of the museum, once drove his replica of Buckminster Fuller's Dymaxion car 650 miles to Amelia Island, in case you doubted his car guy credentials.
Larz Anderson Auto Museum - Brookline MA - The Larz Anderson museum claims to be the oldest car collection in the U.S. It hosts a rotating exhibit of cars in motorcycles on the ground floor of a gorgeous carriage house, with the basement filled with rare turn-of-the-century cars.
Mullin Automotive Museum - Oxnard CA - While many of the museums on this list feature sprawling collections, the Mullin focuses on just one type of car: French, specifically of the Art Deco period. If Bugattis, Delahayes, Talbot-Lagos and Voisins tickle your fancy, this is the place for you.
The Nethercutt Collection - Sylmar CA - a privately owned American multi-storied museum founded by J.B. Nethercutt in 1971. Its centerpiece is its prestigious automobile collection, which has led Autoweek to call the Nethercutt Collection one of America's five greatest automobile museums.
Free Admission. - suggested by D&N Brown - BC - Click Here to see their pictures.
At the South End of New Zealand's South Island is Bill Richardson's Transport World in Invercargill. With more than 300 classic vehicles, including many trucks and motercycles, it is the largest private automotive museum collection of its type in the world.
The Southward Car Museum in Wellington New Zealand has a collection of over 400 vehicles and 3 aircraft. Hundreds and hundreds of cars in almost pristine condition, from every era of motoring.
---
powered by yesware - copyright The Affordable Travel Club - All Rights Reserved